Rooms and Rates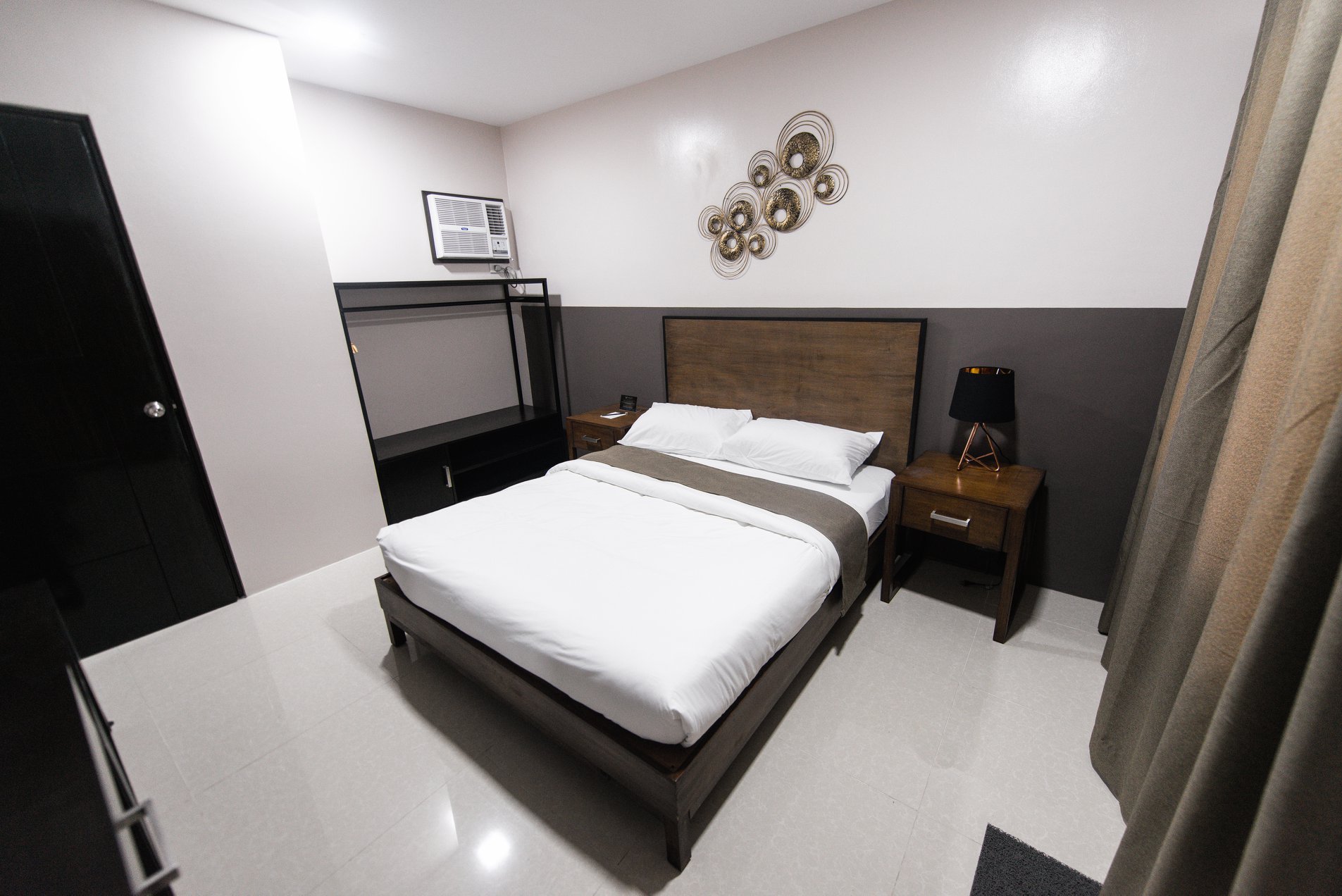 DELUXE QUEEN
Description
GOOD FOR (2) PERSON WITH (2) COMPLIMENTARY BREAKFAST (1 DOUBLE SIZE BED).
21sqm
ROOM AMENITIES:
Complimentary bottled water
Complimentary coffee
FREE Wi-Fi/internet connection
Cable Channels
Complete Set up of Toiletries
Towels
Non-smoking
Wake- up service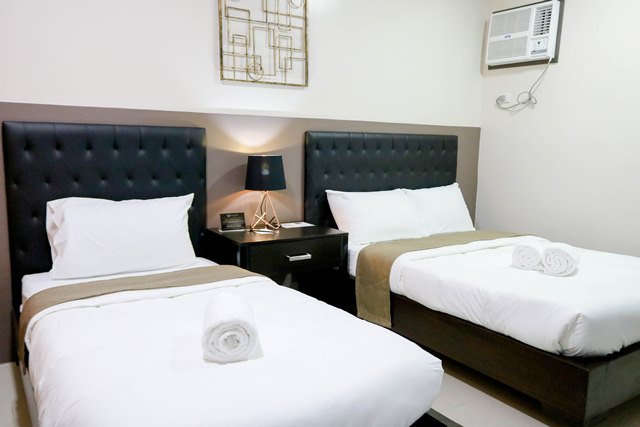 EXECUTIVE TWIN
Description
GOOD FOR (3) PERSON WITH (3) COMPLIMENTARY BREAKFAST (1) DOUBLE BED AND (1) SINGLE BED
21 sqm
ROOM AMENITIES:
Complimentary bottled water
Complimentary coffee
FREE Wi-Fi/internet connection
Cable Channels
Complete Set up of Toiletries
Towels
Non-smoking
Wake- up service
Hotel Policies
House Rules

DEAR VALUED GUEST:

We would like to welcome you to our hotel, BUMBLE V SUBIC and inform you in short with our house rules.

1. During your stay please preserve our environment and be rational in water and electricity use.
2. The Air conditioning in your room is off when room or balcony doors are open.
3. Electricity is 220 V.
4. Visitor is allowed by has specific time 8am-11pm only. Exceed to the time given will charge 350.00 per person(S)
5. Open fire, smoking, candles etc are not allowed in rooms, hallways, or on the staircase.
6. Please use the premises that are at your disposal, equipment and inventory carefully as a good host.
7. Damage or objection to service please report to the reception.
8. Please note that you are responsible for damages that occur by your fault or by fault of the person that you are responsible of and that you are obliged to pay for it.
9. Board meals are served in the period of:
breakfast 7:00am –10:00am
10. Please keep in mind the other guests that want to rest and avoid making noise in the room or in the hallway after 11:00PM
11. For safety and hygiene reasons bringing of food in the room from outside is not allowed.
12. Fire fighting notices are located in the hallways so please read them and abide them.
13. Lost and found items please report at the reception.
14. Standard check-in is 2:00PM and check-out is 12:00NN
15. In case you wish to leave the Hotel later than planned, please inform the reception by 10:00AM. Check out time at the latest 12:00NN and staying in the room after 12:00 will be extra charged
16. Please handle the key with care. In case of damaging or losing your key during the time of your stay we will charge 200 pesos compensation.
17. Do not forget to turn in your key at the reception when you leave.
18. We reserve the right to break the contract and stop providing services to guests if they are in violation of this house rules or if they disturb other visitors with their behaviour.
19. It is strictly forbidden to bring flammable or explosive materials and objects with unpleasant smell into any hotel area.
20. Please close the door when leaving the room. You do not need to return the room card when leaving the Hotel. However, please return the room card upon check-out.
21. Cooking or any other way of preparing food in the room is not allowed.
22. Any Additional item/s will be charge to your account upon check out
23. The Hotel Require(s) Php. 1,000.00 cash incidental deposit upon check-in but fully refundable upon check-out.
24. For cancellation we require 5 days prior notice so we can approve your request cancellations.



The notice on how to submit a guest (customer) complaint is at the reception desk.
We wish you a pleasant stay in our hotel.

CLICK HERE to know the House Rules and Policy for Online Booking

Check In

14:00:00

Check Out

12:00:00

Cancellation

*Check policy for Online Booking.

Children

Age 1-7 year old free of charge / Age 8 year old and above chargeable of 750.00 with extra bed and breakfast or 350.00 for extra person only, breakfast not included.

Pets

No pets allowed

Credit card accepted at the hotel

All 4 major Credit cards, Visa, Master, American Express and Discover Cards
Hotel Terms and Condition
The guest can cancel free of charge until 5 days before arrival. The guest will be charged the cost of the first night if they cancel in 3 days before arrival.

*Check policy for Online Booking.